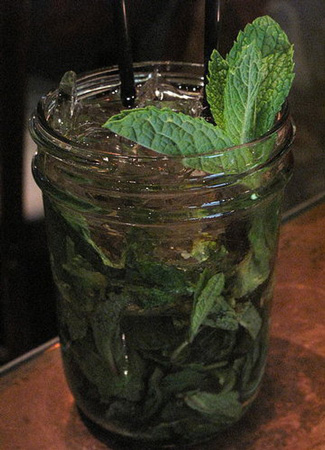 I've never been lucky enough to make it to the Kentucky Derby, but this year I am attending a Derby party! I offered to take care of the drinks for my friends, knowing exactly what I'd be serving: mint juleps, of course.
It's unclear how this beverage became the official refreshment of the Kentucky Derby, but it's served with great ceremony at the event, and has been since as far back as 1938.
Since I'm pouring the cocktail for a crowd and I don't have the right number of julep cups, I'm preparing most of the drink ahead. Then, I'll set up a self-serve bar with mason jars for a different kind of Southern charm. Get a laid-back take on the Derby classic when you read on.