When planning a festive holiday meal like Thanksgiving, it's fun to think about the colors that will grace the table. The deep greens of vegetables, the vibrant red of cranberry sauce, the rich orange of sweet potatoes. And thanks to a side dish like this wild rice with mushrooms, earthy browns and buttery creams will also be a part of the food rainbow.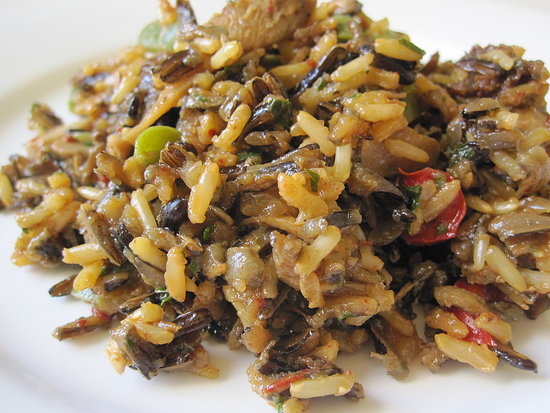 Wild rice takes time to prepare, so consider making this dressing in advance. It's a delicious and easily adaptable recipe, stir in whatever vegetables you have on hand. Cubes of butternut squash or wilted spinach would be welcome additions. Another great thing about this recipe is it's pretty healthful: it's both high in fiber and low in fat.
Get the technique here.