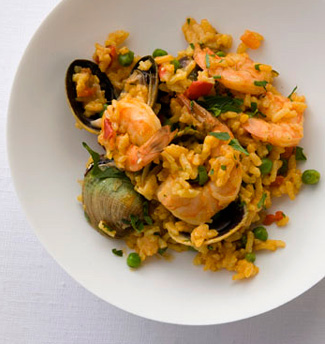 One might not equate the word "paella" with "easy mealtime fix," but this recipe from former Gourmet editor Ruth Reichl will dispel your notions of this Valencian dish being too complicated to make at home.
Eschew unconventional ingredients like rabbits and snails or labor-heavy shellfish like lobster and crab for already-shelled shrimp and quick-cooking clams. Take advantage of frozen peas and rudimentary equipment like a Dutch oven — both things home cooks often already have on hand.
To make the meal simple enough for a weeknight or relaxed Sunday night, keep reading.