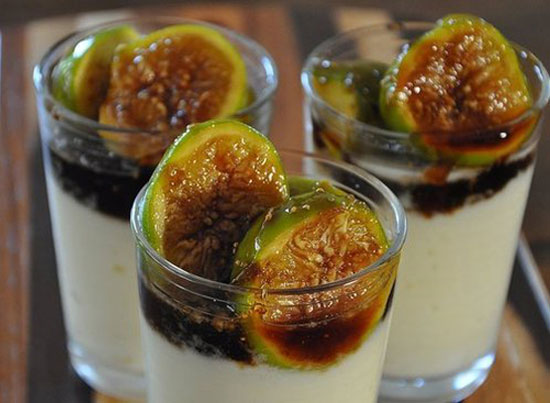 I am falling for
figs
and can't resist trying just about every recipe! After enjoying the
figs in a blanket
, it was time for something sweet rather than savory. Something like caramelized figs with ricotta mousse.
The simple, light, orange-infused ricotta mousse can be made ahead of time, and caramelizing the figs only takes about 15 minutes. When adding the balsamic vinegar to the syrup — be careful! — I suggest having the pan's lid handy to avoid any splatter.
Once the mousse is topped with warm balsamic caramel and sweet figs, it's the perfect dessert to finish a Fall dinner. If you are short on time and can't make the smooth creamy ricotta mousse, the caramelized figs would be equally tasty served with a scoop of vanilla ice cream. To get started caramelizing your own figs, keep reading.