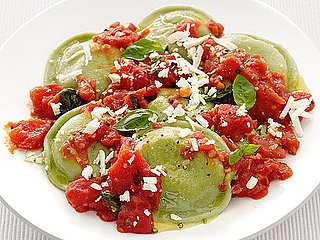 After discovering a ridiculous inventory of grains, pastas, and sauces while
cleaning out my pantry
, I've decided to focus on cooking whatever's already on hand at home.
Tonight, I plan to use leftover canned Italian plum tomatoes, chopped salami, and spinach ravioli to create a straightforward Italian dinner.
Hoping to make it a meatless Monday? Then simply omit the cured meat. Either way, with a chunky, bright sauce and just-grated cheese, the result will taste just as good as any restaurant special. Get the recipe now.