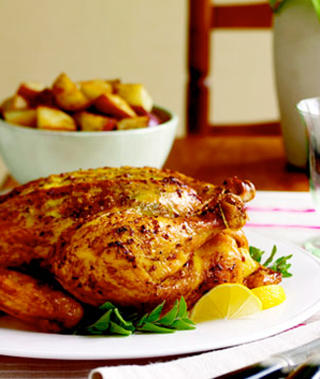 During the days leading up to Christmas, it's best to keep your everyday meals as straightforward as possible. That doesn't mean you have to subsist on boxed macaroni and cheese or TV dinner.
Instead, roast a whole chicken tonight, so you have something to fall back on for the beginning of the week when you're occupied with other tasks.
The recipe is straightforward: season the chicken, tie its legs together, and roast it alongside potatoes until everything is tender and browned. Get your week off to the right start when you read more.