On the hot days of Summer, there is nothing like a scoop of ice cream to cool down. While I've enjoyed my fair share of store-bought ice cream, it was finally time to start making my own, so I recently purchased the ice cream attachment for my Kitchenaid. I was nervous about making ice cream (the custard can quickly curdle) and unfortunately, my nerves got the best of me: when I turned up the heat too high my first batch curdled at the very end of cooking!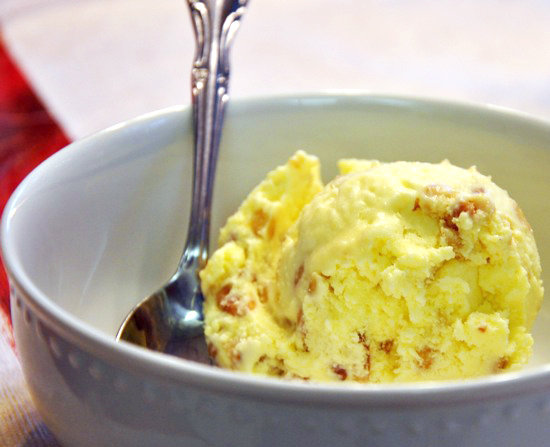 While I was disappointed with my first go, I had to give it another shot and I am glad I did. With a little more patience, I kept the heat lower and the second custard batch was a complete success. Intrigued by
David Lebovitz's
interesting ice cream combinations in
Fine Cooking
, I decided to make his unique roasted pine nut and fruity olive oil ice cream. The flavor definitely caught my guests off guard, but once they took a bite, they loved it! The pairing of olive oil and pine nuts is actually reminiscent of the more traditional butter pecan. If you are screaming for ice cream this Summer,
keep reading.