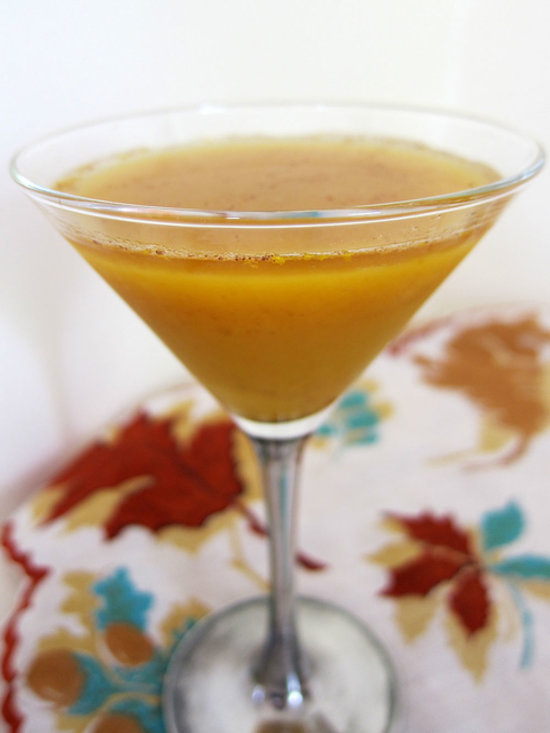 Photo: Nancy Einhart
The idea of a cocktail made with canned pumpkin both fascinates and frightens me. But since we love pumpkin around here, this Thanksgiving, I set out to design a cocktail that was easy on the palate and slightly sweet but not dessert-like, with the pumpkin pie flavor I love.
After much searching, I stumbled upon a pumpkin pie cocktail that sounded almost perfect, so I made a few tweaks, substituting spiced rum for the vodka the recipe called for. I have to say, the resulting pumpkin pie potable did not disappoint.