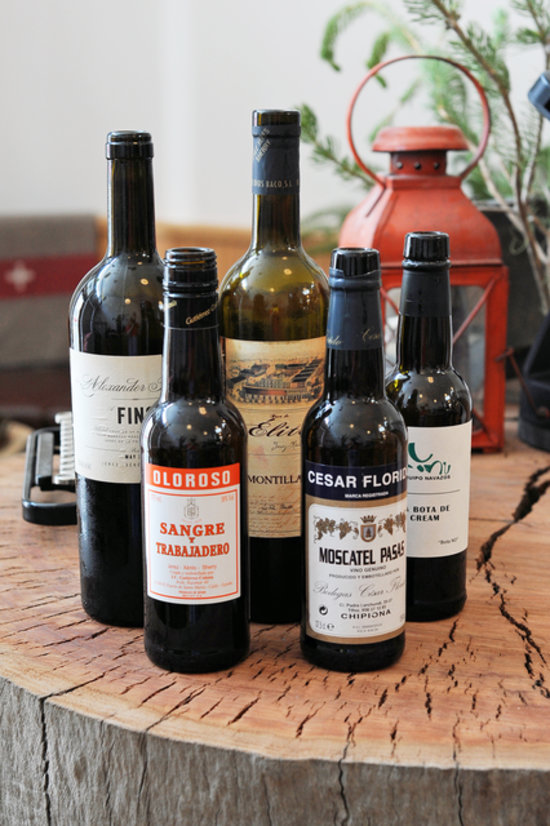 Oft cited as the most underappreciated category of wine, Sherry is a tough sell outside of its home region of Jerez, Spain. Whether you pass on a glass because you think of it as cloyingly sweet or, in the case of cooking Sherry, low quality and extremely salty, it's time to reconsider this fanciful fortified wine.
To learn more and get expert pairing advice, we consulted Kristen Capella, the sommelier at TBD, a new fire-driven restaurant in San Francisco that boasts one of the country's most extensive Sherry lists.
According to Kristen, the biggest misconception about the fortified Spanish wine is that all "Sherry is the same cream cooking Sherry that your grandma may have cooked with." Rather, she explained that it's a diverse, versatile beverage that's well suited to pairing with a variety of dishes and can also serve as a great start or end to a meal. Depending on the style you're sipping, you might taste flavors as wide-ranging as citrus, nuts, and salt; some bottles even have a savory quality to them.
Keep reading to get to know five must-try varieties of Sherry and for Kristen's picks and pairing suggestions.