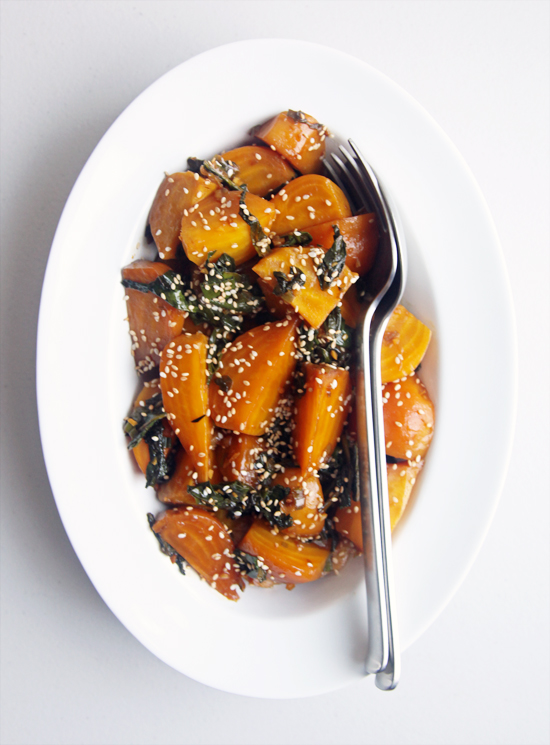 Like with nose-to-tail cookery, there's something about utilizing a vegetable from tip to top — or in this case from root to greens — that is immensely satisfying, and, at least in this case, utterly delectable. The next time you snap up a bundle of beets, think twice before discarding their earthy, leafy greens, and instead make the most of the humble beet's bounty by cooking up the greens alongside the sweet and tender roots. Not only do they provide flavor and textural contrast, but they're also a thrifty, eco-friendly addition.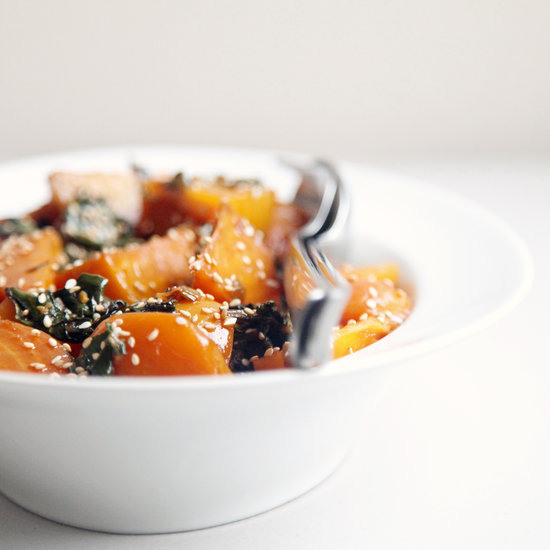 Jazzed up with a splash of soy, a sprinkling of sesame seeds, and enticing Asian-inspired aromatics, this simple side is one you'll turn to with surprising frequency.
Do you ever cook with beet greens?