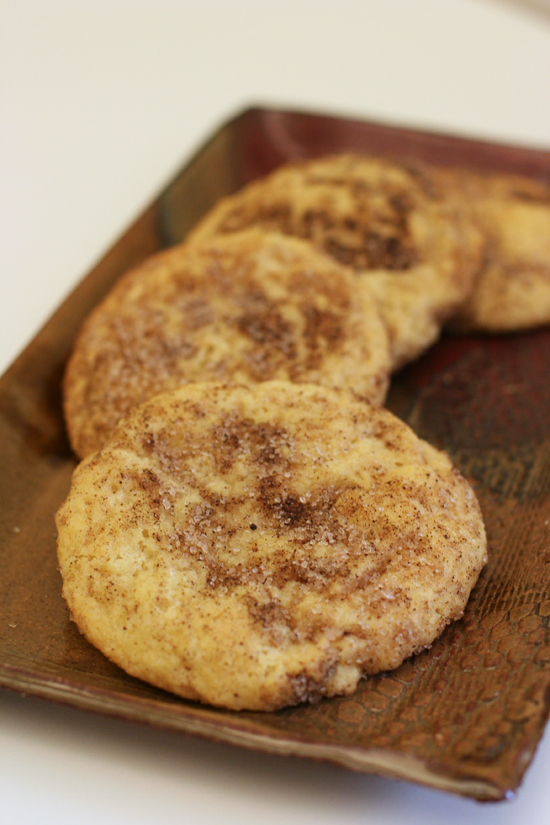 Tea-infused desserts are all the rage, and after YumSugar assistant editor Nicole made
chai caramels
, I felt inspired to make chai snickerdoodle cookies. Traditionally, snickerdoodles are a buttery sugar cookie, coated in cinnamon sugar. It's a childhood favorite, but I wondered how the cookie would hold up with more robust spices like ginger, cardamom, black pepper, and cloves.
As it turns out, chai in snickerdoodles is an enticing match. These cookies maintain snickerdoodle integrity with their fluffy, moist centers, and crunchy sugar-granule coating. The spices and tea are slightly tart and balance out the sweet, buttery cookie. The black-tea flavor blooms as the cookie dissolves, but get ready for the spicy black-pepper finish!
Forget about brewing tea; make a batch of tea cookies instead.