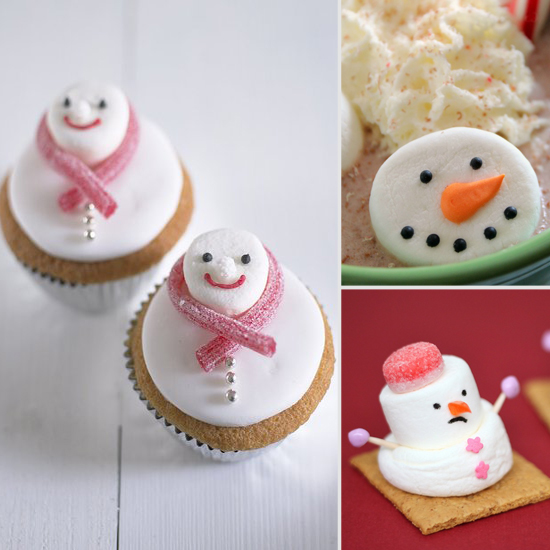 Winter weather brings scarves, ski boots, and — our favorite — snowmen. Sadly, kids can't bring the frozen friend indoors, but they can create a replica in the kitchen. From cute cupcakes to salty-sweet pretzels, these tasty snowmen treats are perfect on a cold day.
Snazzy Snowmen Cupcakes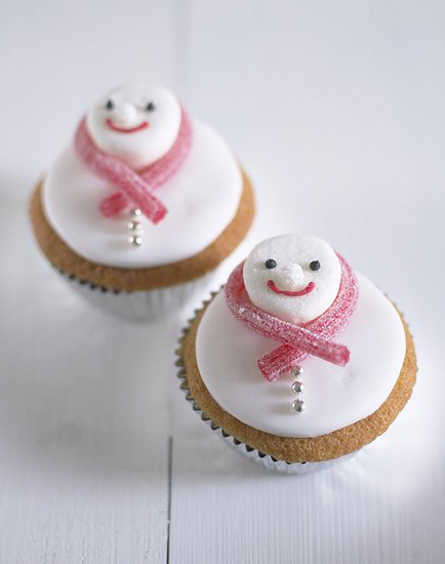 Bring the best cupcakes to this year's classroom party. Little details like a gummy scarf and edible buttons make this POPSUGAR recipe stand out from all the rest.
Rice Krispie Snowmen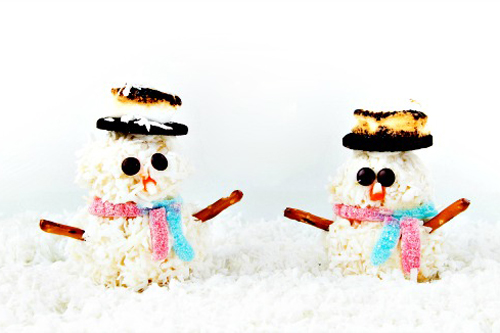 The Barefoot Baker gives Rice Krispie Treats a festive update by turning them into the iconic snowmen. Since this is a no-bake treat, it's a perfect project for even the tiniest tots.