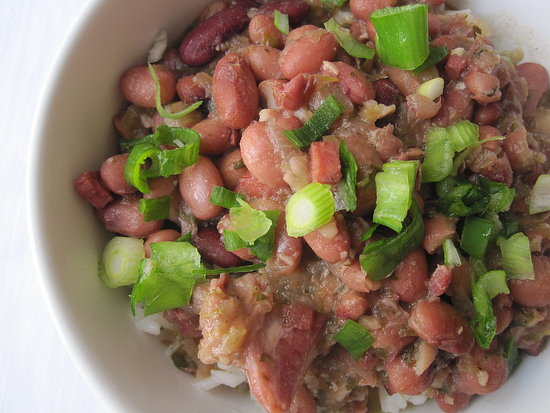 Red beans and rice is a dish that is native to Louisiana. Traditionally it's enjoyed on Mondays because it's a one-pot meal that makes use of leftovers from Sunday's family dinner. The important thing to remember is that the beans must be soaked overnight, therefore a little planning is involved when making it.
It also requires time because the beans simmer with pork, vegetables, and aromatics for two hours. The resulting dish is hearty soul food that's filling and flavorful. Four different kinds of pork — bacon fat, ham, ham hocks, and smoked sausage — infuse the beans with an amazing richness.
To take a trip to the Bayou in your own kitchen, all you have to do is make these red beans and rice! Here's the recipe.