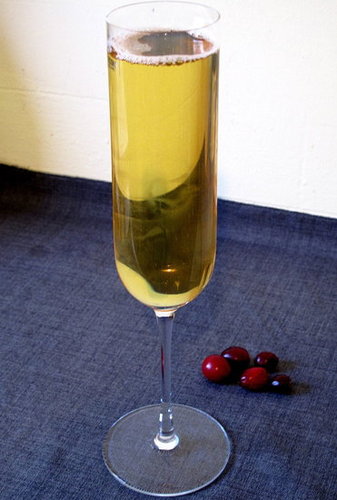 Champagne cocktails are a wonderful way to kick off Thanksgiving; we've experimented with all kinds, from cranberry sparklers to pomegranate-elderflower fizzes.
This unusual cocktail caught my attention because, unlike other cocktails, it's a sparkler that doesn't call for Champagne. Instead, it makes use of cognac sparkling apple cider — and what could be more seasonal than that? The result is soft, aromatic, and complex, a surprising outcome for a cocktail with only three ingredients.
This drink's not heavy on the alcohol. If you feel so inclined, fortify it by replacing sparkling apple cider with hard cider instead. To pour your guests a glass this holiday, read more.