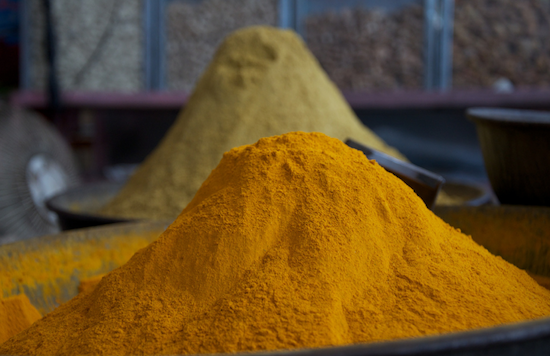 Did you know that it's the powerful Indian spice turmeric that gives curry dishes that nice bold yellow hue? Turmeric not only adds to the aesthetic of Indian dishes, but it is also a powerful healing aid. The active ingredient in turmeric, curcumin,
works in a very similar way to non-steroidal anti-inflammatory drugs
. For thousands of years, people in China and India have been using the spice to treat inflammatory ailments and as an antiseptic for cuts and burns, both in Ayurvedic and Traditional Chinese Medicine. Today, people continue to use this spice to reduce inflammation and accelerate
muscle repair after heavy exercise
.
To keep learning about turmeric's medicinal attributes and to find out what everyday dishes you can easily add turmeric to, just read more