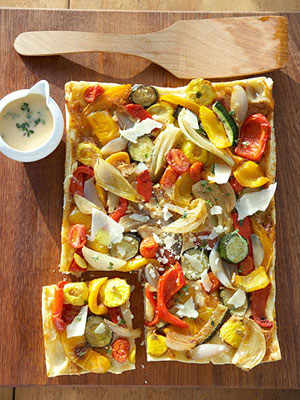 Tiring of the Fall soup-and-stew rotation already? Turn to a meal that's worthy of your attention and excitement, especially since it's ideal for everything from an impromptu get-together to a casual night in.
Roast red and yellow peppers, fennel, and Winter or Summer squash of your liking with herbs until fork-tender, then transform them into the center of attention by giving them a balsamic-and-vinegar treatment and a puffy crust.
The final product is cheaper than a galette you'd pick up from a comparable French bakery. For the recipe, read more.