2011 is going sneak up on us sooner than we know it, so if you're hosting a New Year's Eve bash, you should start your party planning now! To help us with the task, I asked "sassy" lifestyle guru and event planner Steve Kemble to share some creative party ideas for an unforgettable New Year's Eve. From making your candles burn longer to hangover-reducing care packages, check out all of Steve's tips below!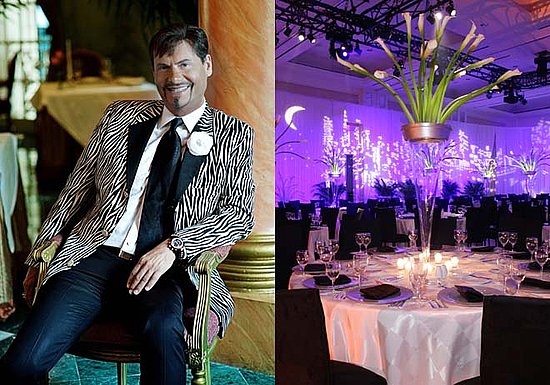 Dim your lights and flood the house with votive candles. Candles are the most romantic and cost effective way to create a festive, sexy atmosphere! To make your candles burn longer, put them in a zip lock bag in the freezer the day before your party.
Buy pink bulbs at any local home store (for example, Home Depot) and swap them into your lamps for the night; you will be amazed at the difference it makes and the atmosphere it creates!
They may be silly, but people still love the traditional New Year's Eve party items such as noisemakers, hats, tiaras, boas, and horns. I always recommend putting these items on a platter or in a big decorative bowl and letting people grab items as they wish.
Ask all of your guests to give you their three favorite songs when they RSVP for the party. Create a custom CD from this list with all of your guests' favorites! Burn extra CDs for your guests with a custom cover created on your computer to give as party favors.
Casino setups are going to be all the rage this New Year's Eve. You can rent casino games from local vendors. Also consider creating your own special "play money" using your computer!