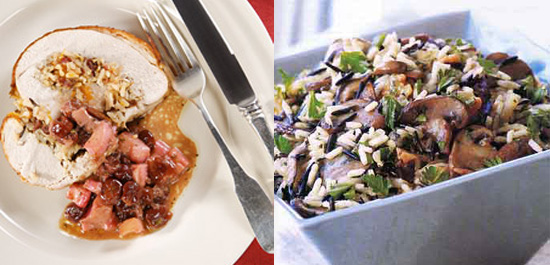 Regardless of whether or not you
stuff your turkey
, it simply wouldn't be
Thanksgiving
without stuffing — er,
I mean, dressing
. Change things up and
take a tip
from denizens of the Deep South and Carolina low country: make rice the star of the dish. Not only is whole-grain rice healthier and gluten-free, but cooking up a pot of rice is less work than cubing pieces of
day-old bread
.
If you're on a tight timeline, keep things simple by using brown rice mix. Fluff in sweetness and crunch by adding dried fruit, almonds, and orange zest. Alternatively, build layers of complexity by browning aromatic vegetables, slow-boiling the rice separately, and then baking the components together to fuse all of the dish's earthy flavors. See both options when you read more.