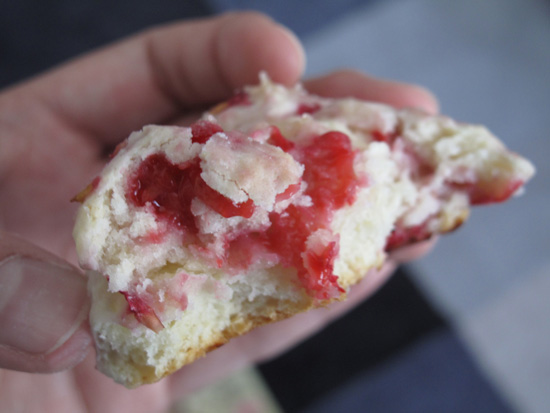 After satisfying my curiosity about the
fine distinction between biscuits and scones
, I decided I needed to heed my physical craving for them, too. And given my near-obsession with raspberries this month, what better way than to pull together a quick raspberry scone?
The best part of this recipe is the fact that it doesn't require a mixer of any kind; just a food processor — something I couldn't live without, anyway. In half an hour, these babies were in the oven, and 15 minutes later, they were in my mouth.
It's best to eat the batch within a day, so make these for a crowd. Or, you can follow in my gluttonous footsteps: I meant to sample one out of the oven, but wound up eating at least three. The recipe? It's right here.