Inspired by Jamie Oliver's Food Revolution, member elisabeth picked up a copy of the chef's latest book and discovered a new weeknight staple, which she shared in our Kitchen Goddess cooking group.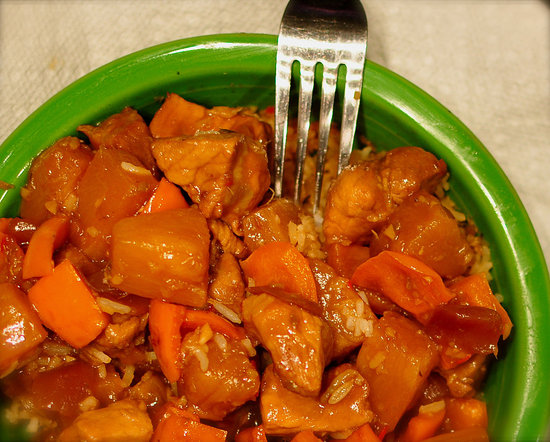 I watched the entire Jamie Oliver Food Revolution show and absolutely loved his message. I have always enjoyed his recipes since he was known as the Naked Chef. Last weekend, I decided to pick up his new book Jamie's Food Revolution and so far, I have not been disappointed. I made his sweet and sour pork dish for dinner last night and it was truly amazing. It is basically a simple stir-fry, but none of the pork is fried like at a Chinese restaurant. Hands down, this was the best I had ever eaten. It is perfect for a week night dinner since I am always short on time. Give this recipe a try and I promise you won't be disappointed!
For the easy exotic recipe, keep on reading.