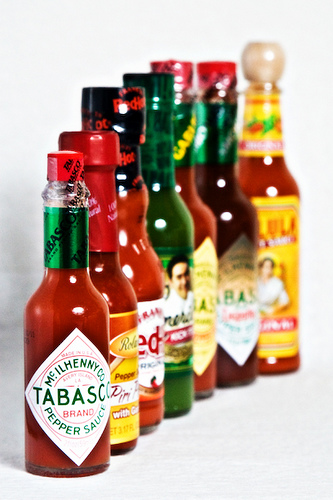 When it comes to
Super Bowl
foods —
nachos
,
wings
,
dips
— there's one common denominator: hot sauce. The wonderfully addictive red liquid burns your lips and sends you running for a beer.
I'm a huge fan of hot sauce, and while I think certain dishes require specific brands (I like Tapatio with Mexican food and Crystal in Buffalo dip), there's one brand that's my default: Sriracha.
I guess you could say it's my preferred brand of hot sauce. It tastes good in everything! What's your favorite hot sauce and why?
Source: Flickr User kim siciliano salem