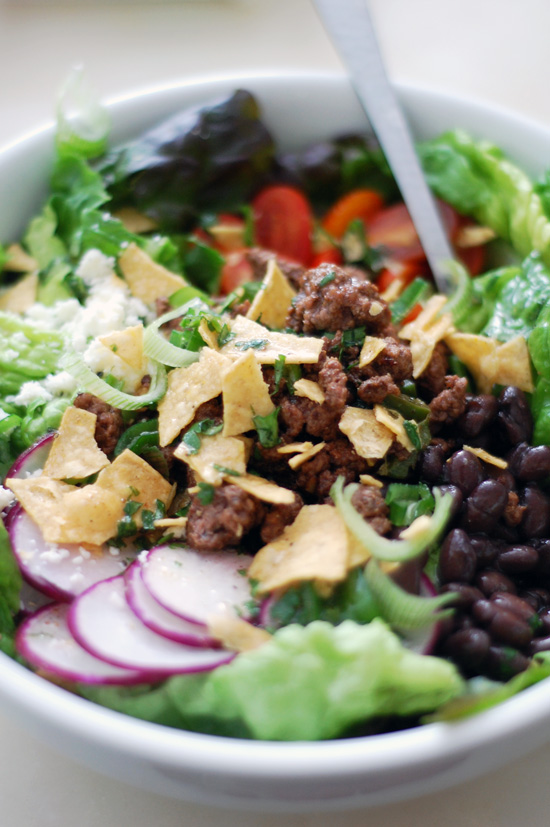 Taco night is a rarity in my house. For some reason, I just can't wrap my head around getting all the ingredients prepared and laying everything out for easy assembly. Fortunately, I found a way to get my fill of taco night flavors in a fast and easy (and healthy!) salad form.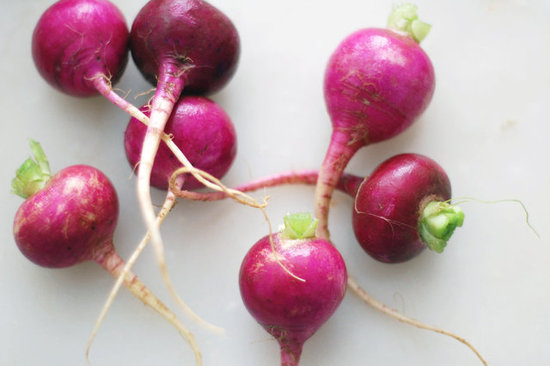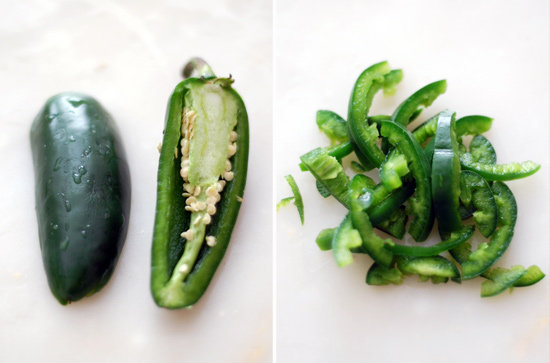 My recipes tend to be inspired by beautiful produce, and when I got my hands on some stunning purple radishes, I knew they would be a crisp and refreshing component of this salad. Jalapeño, garlic, and cumin bring a lot of flavor to ground beef, and it takes just minutes to come together.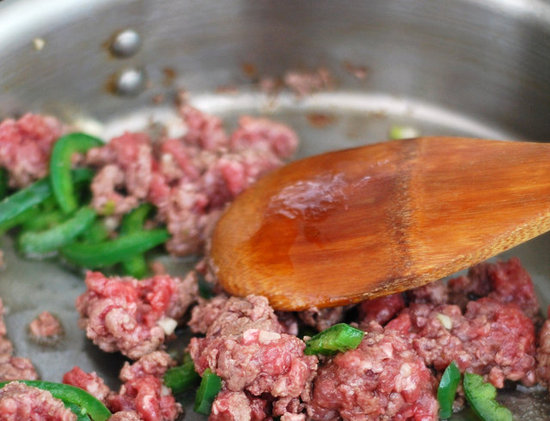 For this simple recipe, keep reading.