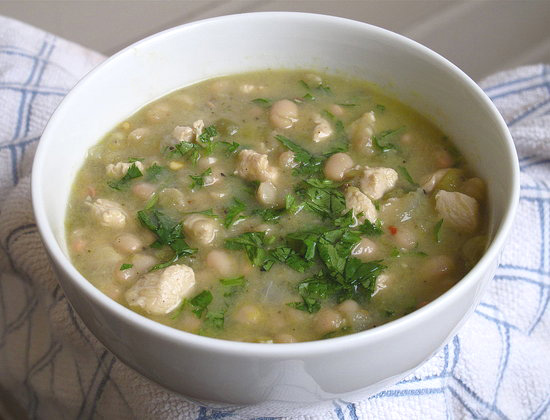 When I learned that the
concept of white chili is foreign
to a number of you, I took it upon myself to make the case for why this stuff is
better than a bowl of red
. I love tomato-based chili — especially when it's conveniently
made in a slow cooker
— but I positively
crave
the white kind. Not just any kind:
Paula Deen
's white bean chili.
It's green chilies (I prefer the Hatch variety), white beans, chicken, and cilantro, slow-simmered for hours to become a stew that's creamier and more tender than its tomato-based counterpart. Make this white chili, and you'll be the talk of any tailgate. To take a peek at how it's done (like all things Paula, it starts with butter!), read more.