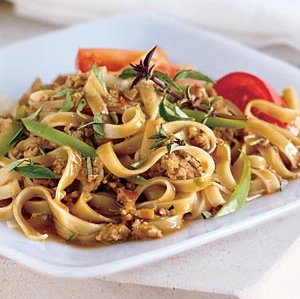 For this week's Sunday night chicken dinner, I can't wait to apply the mainstream meat to a home-cooked Southeast Asian meal.
I love preparing ethnic foods at home, and this spicy noodle stir-fry, with its complex flavors, comes together in mere minutes, thanks to quick-cooking (and inexpensive) ground chicken.
Craving Thai takeout, sans the grease? For the recipe, read more.