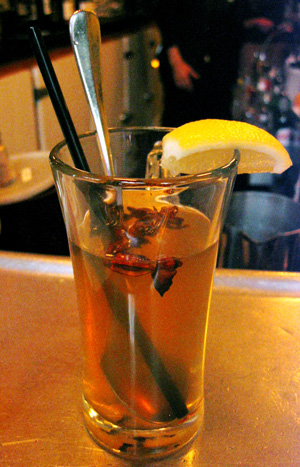 Every picnic deserves a special drink, and for
a Winter picnic
, I recommend a warm cocktail like a hot toddy. This classic libation is a combination of hot water, whiskey, lemon juice, and honey.
Prep the beverage at home by juicing the lemons and combining the liquid with honey, sugar, anise, and cloves.
Then, at your party destination, heat water on the grill and pour into mugs with the whiskey and the prepared honey-lemon mixture. Sound like fun? Check out the recipe now.