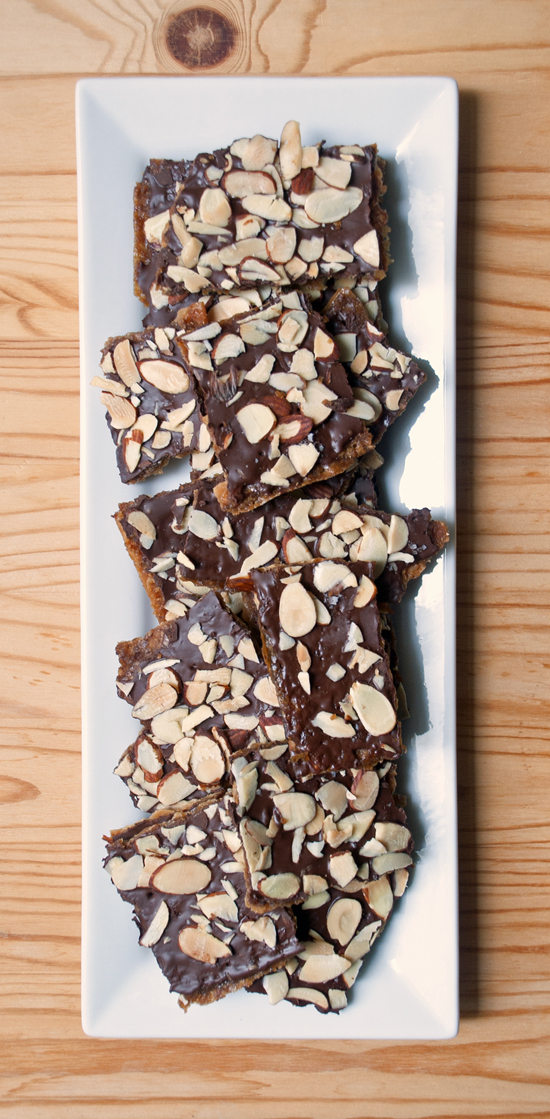 This salty-sweet, Passover-friendly treat is colloquially referred to as chocolate matzo crack, and for good reason. In the process of making this batch, my roommates and I kept coming back for bite after indulgent, snappy bite, despite our best intentions toward moderation. Delighted as they were to share in this addictive toffee, by round four of "just one more bite," they were cursing my name. So proceed with the recipe at your own risk: you've been warned.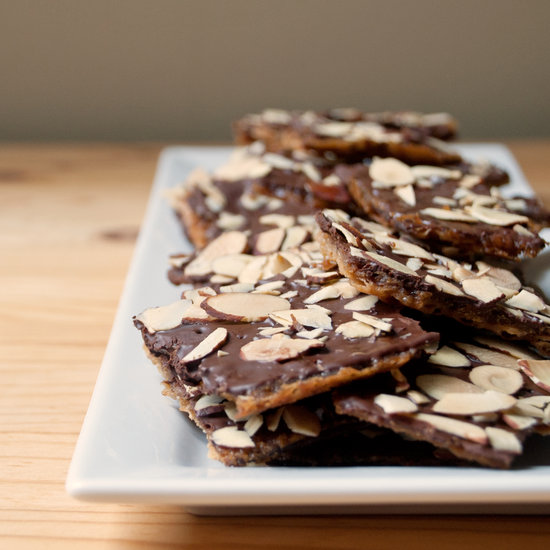 Dangerously buttery, salty, sweet, and crisp, this candy requires no candy thermometer or other special equipment, unlike the majority of toffee- and brittle-like creations. Yet somehow it magically mimics the best toffee, thanks to the light texture and snap the matzo imparts. So if you're feeling daring, and particularly if you have a crowd to share it with, whip up a batch.
Keep reading for the utterly addictive, simple-to-prepare dessert.