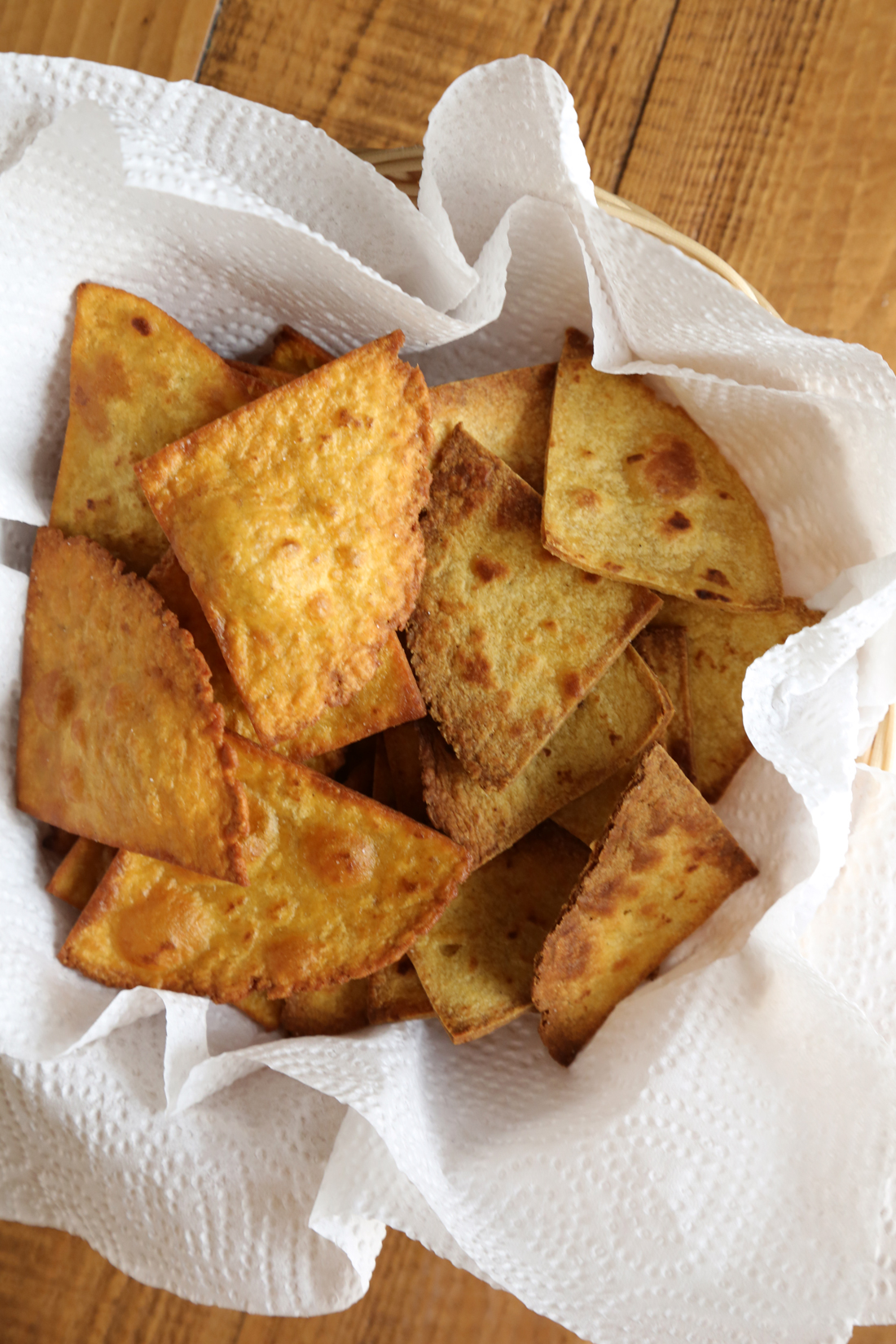 How do you prefer your tortilla chips? Puffed from the fryer and slightly flaky, or crunchy and dense from a trip to the oven? Good news: in less than 30 minutes, you'll have your chips both ways, thanks to two simple techniques.
To bake the chips, generously oil and salt them, then bake them for about 20 minutes, or until they crisp up and are firm to the touch. These chips will stay fresher for longer than the fried variety.
While you're frying, tend to the chips closely, because they only take a few minutes and the heat may need adjusting while you're frying. These chips tend to go stale after a few hours, so plan to make them right before you eat them.
Serve the chips with your favorite queso dip, salsa, or guacamole.