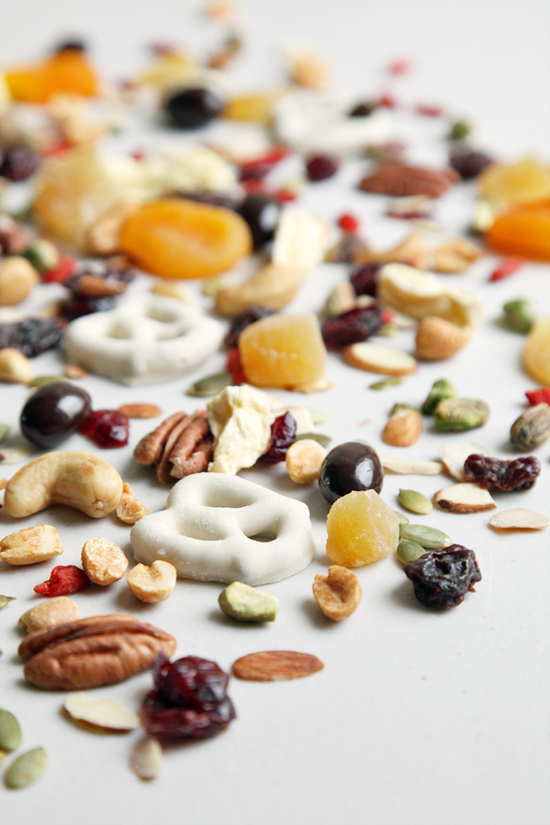 While I certainly enjoy digging into a store-bought bag of trail mix from time to time, more often than not, I find myself compelled to tweak and tinker in order to find the exact flavor profile I'm after. Experimentation is key, but I generally stick to a few essential guidelines when compiling a new signature blend.
Roast your nuts and seeds: Nuts and seeds shine when roasted briefly; simply preheat your oven to 350ºF, lay the nuts out on a sheet pan in a single layer, and toast for 6-10 minutes, or until fragrant and lightly golden. Alternatively, buy them pre-roasted, or toast them on the stove.
Don't forget the salt! Sweet flavors perk up when enhanced with a pinch of salt. Consider including at least one salty element to your trail mix, such as roasted salted peanuts, almonds, shelled pistachios, or cashews; peanut-butter-stuffed pretzel bites; pretzel M&M's; or yogurt-covered pretzels. If none of those flavors jive with your flavor profile, simply toss dried fruits with a pinch of flaky sea salt.