Winter's prime time for comfort foods, and what could be more reassuring on a bleak day than truffle mac and cheese? Cooking in Pajamas expounds.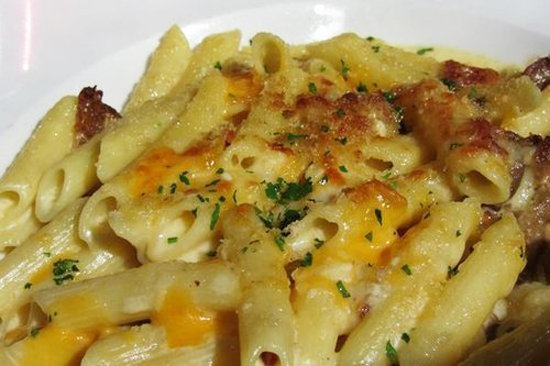 You could go to a restaurant and pay $15 for a bowl of this decadent pasta, or simply make it at home for a fraction of the price. That's right. You can make this at home for a surprisingly reasonable price. The secret is truffle oil.
The use of truffle oil has become controversial in culinary circles. Ask any chef what they think of truffle oil, and they will most likely turn up their noses and declare it to be an unacceptable substitute to the real thing. One of the biggest reasons for this is that many truffle oils on the market do not contain any actual truffles. They use a synthetic ingredient to duplicate the aroma of the truffle, but their are a few brands that contain natural truffle to infuse the oil.
Keep reading for her truffle macaroni and cheese secrets.