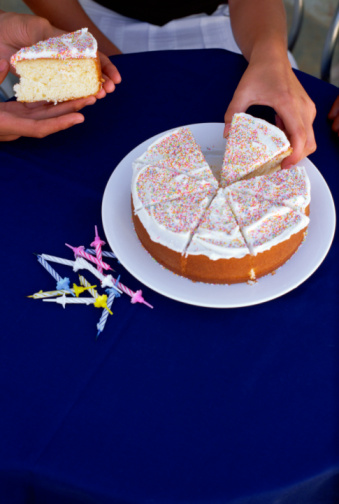 Readers, your help is wanted: I'm in charge of making a very important person's 30th birthday cake. Although some may think it's boring, she's requested that the base of the cake be a classic vanilla flavor. I found an awesome-sounding recipe in
Organic and Chic: Cakes, Cookies, and Other Sweets That Taste as Good as They Look
for a vanilla-bean butter layer cake that I plan on using.
The birthday girl is letting me select the filling and frosting flavors, but the problem is there are so many options out there! That's why I'm asking for your opinion and ideas. What filling and frosting will make a vanilla cake taste absolutely spectacular? Coconut and cream cheese? Lemon and vanilla buttercream? Mocha and dark chocolate?
Please share your suggestions! Decorating tips are welcome, too!