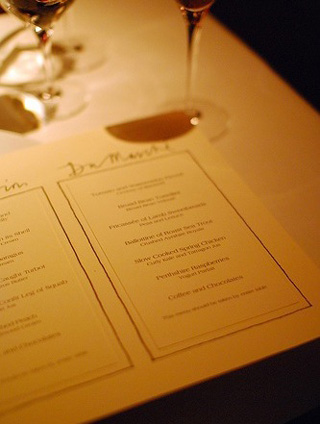 We've all been in crazy situations, and I want to know how you handle entertaining fiascoes and bad restaurant behavior. I'll present a situation and you tell me what you would do. Here's today's scenario:
Your parents are visiting from out of town. You want to take them out to a nice but not too fancy dinner as a send-off, but it's Sunday and lots of places are closed. You've been wandering around for a while, and now everyone is hungry! You duck into one of the city's regarded restaurants on the off chance they have a table, and they do.
When you sit down, you realize this is much more of a fine dining experience than you were seeking. Three-course meals are the only option, and the price tag is high.
Not quite French Laundry level, but you were looking for something more casual. You can afford it, and since you're already seated, it's awkward to leave. What do you do? It happened to me, actually. Find out what I did.