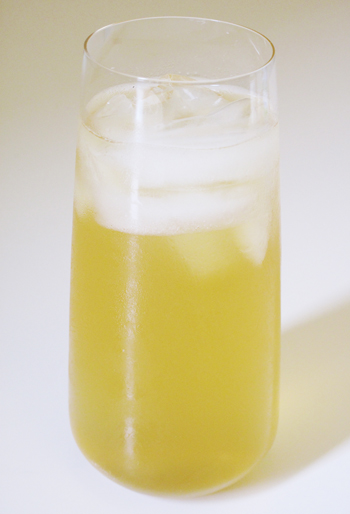 If you think tomorrow's just Saturday, you'd be wrong. It's not any Saturday: it's National Lemonade Day! Celebrate the unofficial drink of your childhood with a grown-up variation of the classic, Summer beverage.
I like this adults-only version, which calls for your favorite lemonade (I love Ina Garten's fresh lemonade) made fizzy with a bit of club soda and spiked with some dependable Canadian whisky.
It's designed for a single glass, since that's how I make it myself, but is easily adaptable for a crowd, as long as you keep the ratio to one part whisky and three parts lemonade. Keep reading for a weekend sipper that's equal parts refreshing and nostalgic.