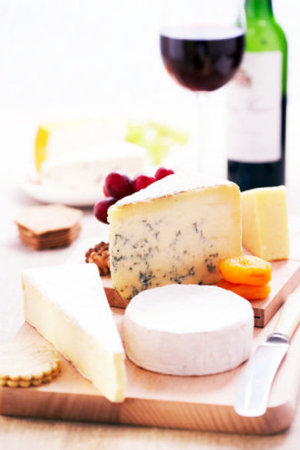 Pulling together a cheese platter for your next holiday soiree seems like an übereasy task — and it should be, if you know the few basic fundamentals of cheese pairing.
Take a few tips from Cathy Strange, cheese buyer from Whole Foods Market, before you stock up your party pantry, and you'll be sure to have a cheese plate that's as dynamic as your Christmas party conversation.
Your platter's only as solid as your cheese is delicious. "If you pick up mass-produced cheese that's more focused on low price than quality, that will be reflected in the tasting process," Strange says. If you're on a budget, she recommends chatting with your local cheese monger instead and asking to see what they're excited about this holiday season given the budget you have in mind.
Keep reading for a few more basic cheese pairing bytes.