Winter weather got you down? Curl up with a bottle of wine for you . . . and a wine box for your small pet. The hand-cut design allows easy access to this cozy spot plus there are sanded edges preventing unpleasant fur snags and felted feet to save the flooring. The delightful Vino Pet Bed Valentines Day Special ($70) has a hand sewn cushion with satin and cotton hearts but still looks lovely no matter the month.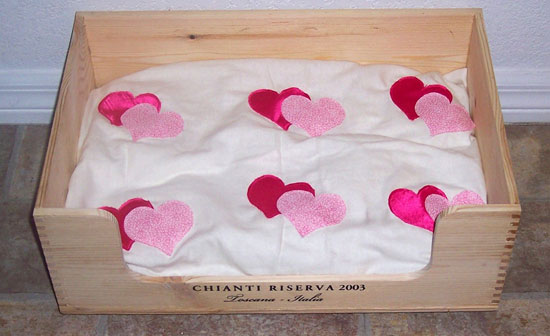 This actually reminds me of that barrel o' bed I loved a while back,
now discontinued
, at over three times this price. You could even toss in some
actual
wine (or
Kennel-Relax'n
) with the savings and gift it to your sweetheart. That way everybody wins!