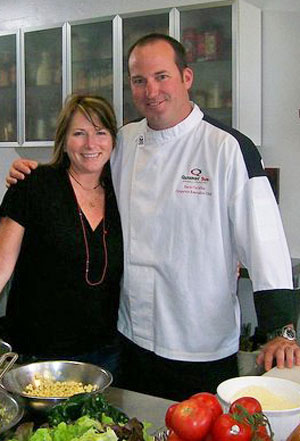 Zach Calkins is Senior Vice President of Culinary Innovation at sandwich chain Quiznos, where he tracks food trends and develops new products for the sandwich market. Here's what he did on Monday, July 18.
6:30 a.m.: I got up, made a latte, and let Hazy, my labrador, out. I started thinking about the day, what I had to get done. I fed Hazy, and was out the door by 7:30, heading downtown to the corporate office on my bike.
7:45 a.m.: It was a big product showing day in the office: I had to present to the team what we're going to be doing for September and October, based on consumer research and studies we'd conducted online.
If we're going to bring in a new product, our vendors need eight weeks to get everything made and into our 2,600 stores. Yesterday was the drop dead date. I finalized my recipes and the prep list for my team to get ready.
Keep reading to learn about the new menu items Zach's been creating for Quiznos.